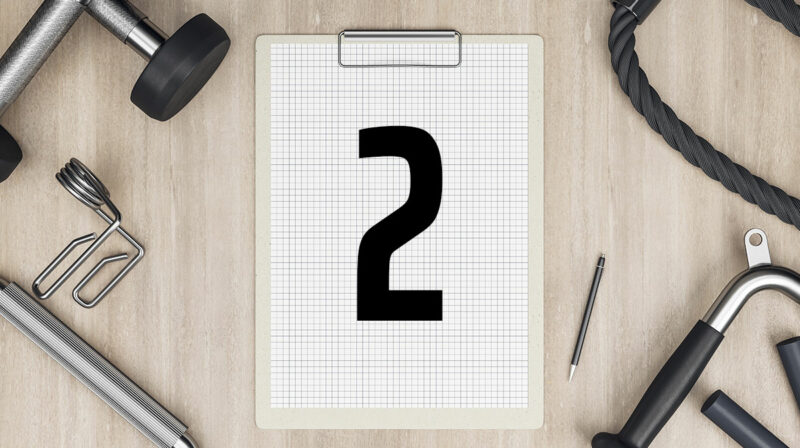 With the 2-day split, you divide all muscle groups between two separate training days. The aim is to increase the training volume per muscle group, which can be challenging with a full-body workout plan due to the high intensity of performing all essential exercises on the same day.
A 2-day split is a great transition from a full-body workout plan for advanced beginners. Typically, after 3-4 months, it's a good idea to switch to a 2-day split. But it's not just for advanced beginners; even experienced athletes can benefit from a 2-day split.
How you split the exercises between the two days in the week is up to you. However, a common schedule looks like this over a week:
Monday: Day A exercises
Tuesday: Day B exercises
Wednesday: Rest
Thursday: Day A exercises
Friday: Day B exercises
Saturday: Rest
Sunday: Rest
It's smart to always have at least two days of rest between the same muscle focus.
2-day split example plan
Below, you'll find exercises for a 2-day split workout plan, organized by muscle group on two different days. In the following section, we'll also provide some exercise recommendations to mix up the exercises listed here.
Day A
Day B
2-day split alternative exercises
You can perform the following exercises as alternatives to 2-day split.
Filter the exercises below by muscle group and difficulty.