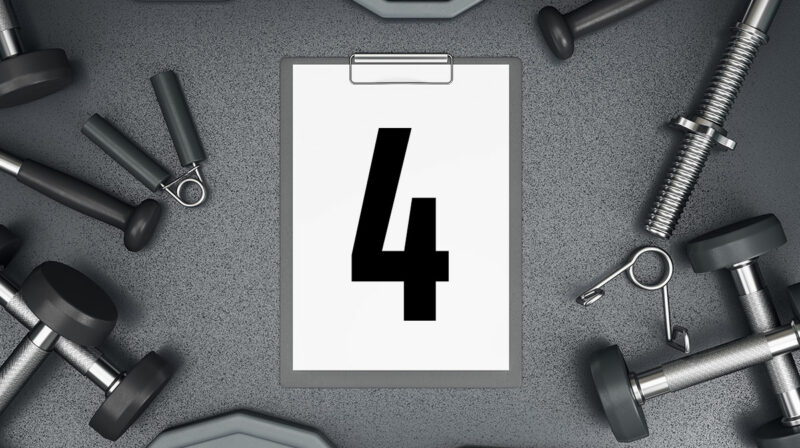 With the 4-day split, exercises are spread across four days, resulting in a higher training volume per session and muscle group compared to the 3-day split. A key advantage of the 4-day split is how it distributes major muscle groups over individual days.
This split is recommended for advanced athletes, while beginners should steer clear. Typically, a smaller training stimulus is enough for beginners to stimulate muscle growth. Plus, they need to strengthen tendons, ligaments, and auxiliary muscles before significantly increasing their training volume.
The 4-day split generally follows this weekly schedule:
Monday: Day A exercises
Tuesday: Day B exercises
Wednesday: Rest day
Thursday: Day C exercises
Friday: Day D exercises
Saturday: Rest day
Sunday: Rest day
4-Day Split Example Plan
Below, you'll find the exercises for the 4-day split, divided by muscle groups over four days. In the next section, we'll offer additional recommendations, so you can swap out the exercises listed here for more variety.
Day A
Day B
Day C
Day D
4-day split alternative exercises
You can perform the following exercises as alternatives to 4-day split.
Filter the exercises below by muscle group and difficulty.