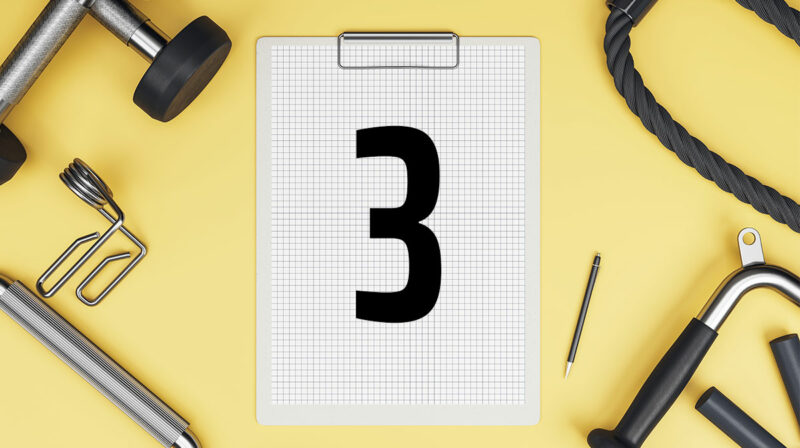 In a 3-day split workout, you'll divide the muscle groups you want to train across three separate days. The aim is to increase your training volume, further stimulating muscle growth. This approach is perfect for those who've moved on from full-body training to a 2-day split and are ready to level up.
Even advanced athletes often use a 3-day split, and the Push-Pull-Legs split has been a popular choice for years.
How you divide the three split days is up to you, but a common schedule includes one rest day between each completed 3-day split:
1st week

Monday: Day-A exercises
Tuesday: Day-B exercises
Wednesday: Day-C exercises
Thursday: Rest day
Friday: Rest day
Saturday: Day-A exercises
Sunday: Day-B exercises

2nd week

Monday: Day-C exercises
Tuesday: Rest day
Wednesday: Day-A exercises
Thursday: Day-B exercises
Friday: Day-C exercises
Saturday: Rest day
Sunday: Rest day
Example 3-Day Split Plan
Below, you'll find the muscle groups distributed across the three days of the 3-day split. In the following section, we'll provide some alternative exercises, so you can switch things up and add variety to your workouts.
Day A
Day B
Day C
3-day split alternative exercises
You can perform the following exercises as alternatives to 3-day split.
Filter the exercises below by muscle group and difficulty.