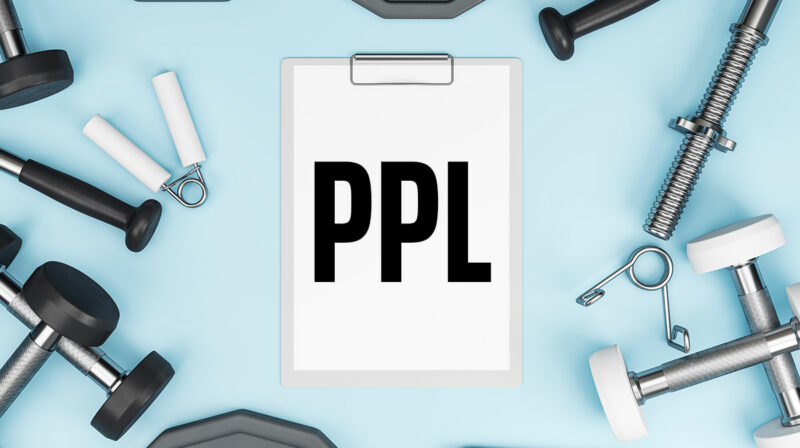 The Push-Pull-Legs (PPL) training plan is a classic that has gained popularity in recent years. It's basically a specific type of 3-day split, where all muscle groups are trained over three days.
What sets the PPL plan apart is the grouping of exercises, which generally follows this pattern:
Week 1

Monday: Push (pressing movements)
Tuesday: Pull (pulling movements)
Wednesday: Legs
Thursday: Rest
Friday: Rest
Saturday: Push
Sunday: Pull

Week 2

Monday: Legs
Tuesday: Rest
Wednesday: Push
Thursday: Pull
Friday: Legs
Saturday: Rest
Sunday: Rest
Example PPL Plan
Here's an example of a Push-Pull-Legs training plan:
Push movements mainly target chest, front/middle shoulder, and triceps.
Pull movements focus on back, biceps, and rear shoulder.
Legs are self-explanatory.
Push Day
Pull Day
Legs Day
Push, Pull, Legs alternative exercises
You can perform the following exercises as alternatives to Push, Pull, Legs.
Filter the exercises below by muscle group and difficulty.