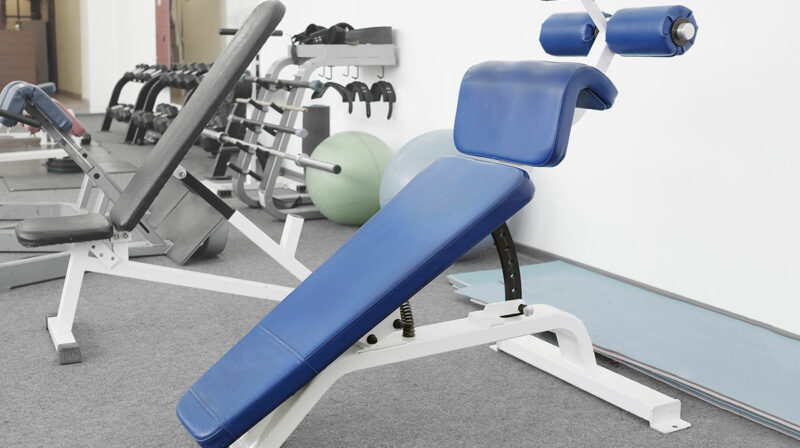 A decline bench is a weight bench designed with a support pad set at a negative angle, meaning it slopes downward toward the ground.
There are generally three different types of decline benches:
Incline bench that can be adjusted to a negative angle
Decline bench that can be adjusted to various angles (including flat)
Decline bench without angle adjustment
The type of exercise you plan to perform usually determines the decline bench you need. For decline bench pressing, the weight is primarily focused on the chest and shoulders, so it's important that the decline bench has a stable base at that location on the ground. Some benches only have one foot at the head end, which might not be suitable for these exercises.
Besides exercises with heavy weights, a decline bench is also useful for negative sit-ups, for example. In this case, stability is still important, but the weight is more towards the center of the body.
For home training, an incline bench that can also be adjusted to a negative angle is the best option, offering the most versatility. Ideally, this type of bench should also have leg supports to prevent you from sliding down. In addition to considering the base stability, pay attention to the maximum load capacity. Bench pressing, including your own body weight, can quickly create loads of over 200 kg. To be safe, a decline bench should ideally be able to withstand more than 350 kg of load.
Working out with a decline bench
You can perform the following exercises with a decline bench.