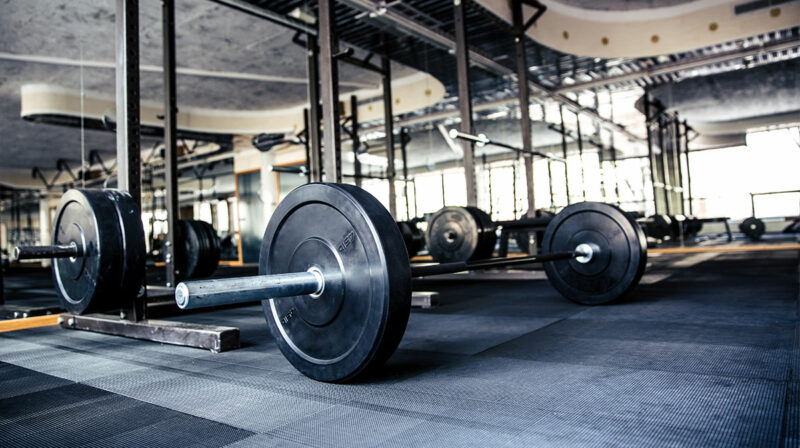 Most people recognize the barbell from the bench press, as it's the go-to training tool for this exercise. Typically, you'll find barbells next to a bench press bench at the gym or as part of a multi-press. But did you know that you can use a barbell for numerous other exercises? This versatile piece of equipment is great for basic and compound exercises, making it a wise investment for your home gym.
30 mm vs. 50 mm
Barbell bars differ in the diameter of their sleeves, which are either 30 mm or 50 mm. The 30 mm sleeve is the standard grip diameter and is commonly used at home because it's more affordable.
Bars with 50 mm sleeves have thicker ends and are often called Olympic bars, as they're specified by the International Weightlifting Federation (IWF) for competitions. These bars are usually found in gyms.
30 mm Barbell Pros and Cons
One major advantage of the 30 mm barbell bar is that it's cheaper. They're also more versatile, available in different lengths from 160 cm to 220 cm, making them ideal for home gyms with limited space.
30 mm barbells are lighter, usually weighing between 9 and 12 kg. While their maximum load capacity is often up to 160 kg, it's generally lower than Olympic bars. This can be a problem for serious strength athletes who may eventually outgrow the 30 mm barbell and have to switch to a 50 mm bar, possibly requiring new weight plates.
However, there are now bars from ATX and Body Track that can handle loads of up to 700 kg and 350 kg, respectively. Bars with a 200 kg capacity should be sufficient for most home users.
A downside of the 30 mm bars is that their weight plate sleeves don't rotate, which may affect the exercise's effectiveness. However, this issue is usually not a major concern for most home gym users and only becomes noticeable with higher training weights.
50 mm Barbell Pros and Cons
The 50 mm bars come in a single length of 220 cm, which might be challenging to use in a home gym with limited space. Weighing 20 kg, they can make starting some exercises a bit more difficult.
Their sleeves are ball-bearing and rotate, eliminating rotational forces during training. The 50 mm weight plates are typically wider and rubberized, ensuring they sit on the barbell without rattling. Most trainers find the smooth, larger diameter sleeves easier to handle.
Olympic bars have a high load capacity, making them more future-proof. If you later lift heavier weights, you won't need to buy a new barbell. However, the higher quality comes at a cost. A 100 kg set with a 50 mm barbell costs around 500 euros, while 30 mm sets cost between 200 and 350 euros and often include dumbbells and an EZ-bar.
Conclusion: 30 mm or 50 mm?
There's no one-size-fits-all answer when it comes to barbell diameter, as both options have their pros and cons. If budget and space aren't issues, go for the 50 mm bar.
On the other hand, if you're working with a smaller budget and limited space, the 30 mm barbell might be the better choice. Just make sure to pick one with a high enough load capacity to avoid having to spend money on a new barbell down the road. Both options can provide a solid workout experience, so consider your personal needs and preferences when making your decision.
Working out with a barbell
You can perform the following exercises with a barbell.
Filter the exercises below by muscle group and difficulty.