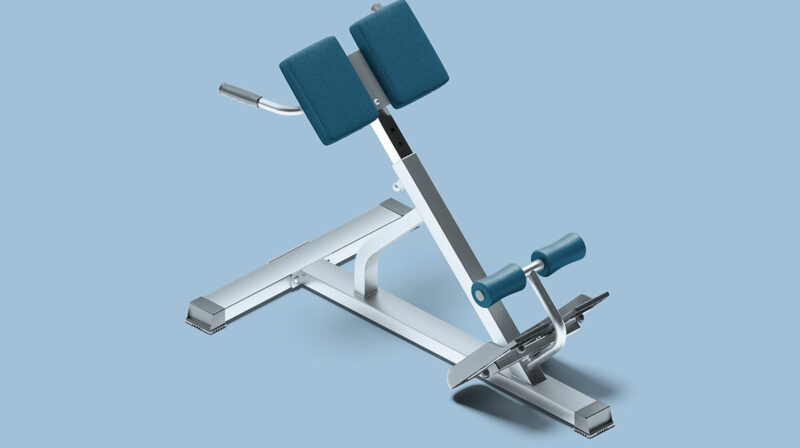 A hyperextension bench, often called a "back trainer" or "Roman Chair," is a piece of exercise equipment designed to strengthen your back muscles. While it targets your entire core, the primary focus is on your lower back. Training on a hyperextension bench can help prevent disc problems and improve your overall posture.
There's a wide variety of options for home back training. Since hyperextension benches can take up a significant amount of space, many home gym models are foldable. When buying one, ensure that its portability doesn't compromise its stability.
Some back trainers are built with a delicate design, which could become an issue over time if the equipment gets damaged due to frequent movement.
Height adjustment is another crucial feature to consider, as it allows you to customize the bench for your body size. This adjustment is typically made at the hip rest.
Some versatile weight benches can even be converted into a hyperextension bench. However, it's essential to ensure they provide enough stability. These multifunctional benches often have a relatively low maximum load capacity.
Working out with an hyperextension bench
You can perform the following exercise with an hyperextension bench.
| | | | |
| --- | --- | --- | --- |
| Exercise | Main muscle group | Difficulty | Type of training |
| Back Extension | Lower back | Medium | Isolation exercise |