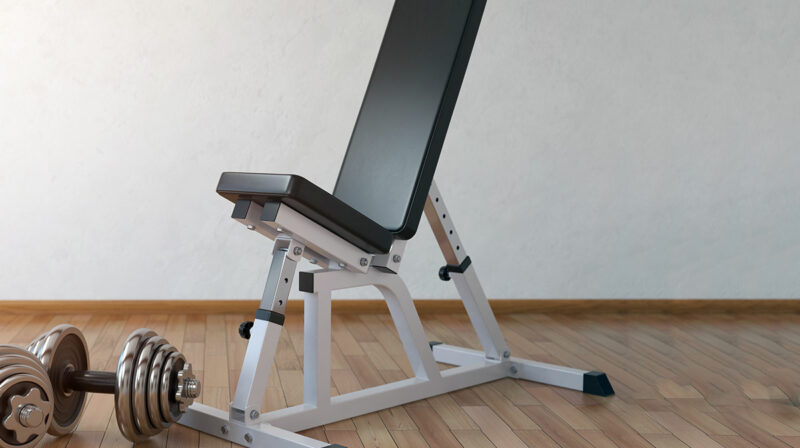 The incline bench is a type of weight bench that allows you to adjust the support pad and often the seat pad to an inclined position. The most commonly used setting is the positive incline, where the backrest tilts upwards.
Many incline benches also offer a negative angle adjustment, although the range of angles is often more limited compared to dedicated decline benches. If you plan to use an incline bench for negative angle training, ensure it has appropriate leg supports to help stabilize your body and prevent slipping.
Incline bench or multifunction bench
Incline benches are sometimes available as multifunction benches. These can often be used directly as Scott curl pads, hyperextension benches, or leg curl devices, or be converted with attachments. For home workouts, such benches are frequently offered as combination bench press stations. However, keep in mind that they are often quite narrow, which might impact your grip width during bench pressing.
The maximum load capacity is a crucial factor to consider when buying a weight bench. It should be at least 350 kg to allow for heavy bench pressing, including your own body weight, with a safe buffer. Despite the manufacturer's specifications, always ensure that the craftsmanship is of high quality and the welds are durable. Particularly with budget benches, there are often deficiencies that can affect safety.
Working out with an incline bench
You can perform the following exercises with an incline bench.
Filter the exercises below by muscle group and difficulty.