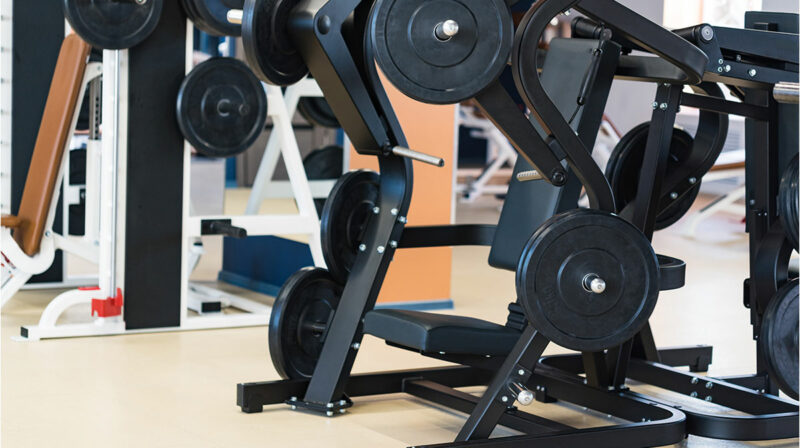 Fitness machines, also known as equipment or stations, are specialized devices designed for specific exercises. One advantage of these machines is that they guide users through the proper sequence of movements, reducing the risk of injury and providing a targeted muscle focus.
However, this advantage can also be a drawback, as machines don't always engage the stabilizing muscles needed for many barbell and dumbbell exercises. When using free weights, you also work your auxiliary muscles, which is often less pronounced in machine training, potentially leading to muscle imbalances.
Usually, gym machines have stickers explaining how to use them. If you're unsure, don't hesitate to ask the staff for help.
One downside of fitness machines is their large space requirements. Different machines target different muscle groups and exercises, so they take up a lot of room, which is why you typically find them in commercial gyms. Home gyms usually focus on free weights and cable pulleys instead.
Besides the highly specialized fitness machines, there are also multi-function weight stations designed for home users. These stations allow for a variety of machine exercises in a relatively space-saving setup. However, their flexibility is still significantly less than what you'd find in a gym or a home gym equipped with barbells, dumbbells, a weight bench, and a power rack.
Working out with a machine
You can perform the following exercises with a machine.
Filter the exercises below by muscle group and difficulty.